About
It was with great sadness and a heavy heart that we shared Dr. Sohan Hayreh passing this fall. The impact Dr. Hayreh made on the ophthalmic community as well as the many lives he touched is truly immeasurable. Those of us who were lucky enough to know him personally, felt his warmth, caring demeanor, and humor. A distinguishing characteristic of Dr. Hayreh was his passion for seeking truth and accuracy of research within his career.

As an authority on ocular and optic nerve circulation, vascular disorders of the eye, and giant cell arteritis, Dr. Sohan Singh Hayreh made extensive contributions to basic, experimental, and clinical ophthalmology. The research he conducted during this time and as a lecturer in Clinical Ophthalmology at the Institute of Ophthalmology and Moorfields Eye Hospital in London would make him a pioneer in the field of fluorescein angiography.

In 1972 Dr. F.C. Blodi invited him to join the faculty at the University of Iowa as a professor and the Director of the Ocular Vascular Clinic and Ocular Vascular Research. After 14 years at the University of Iowa, Dr. Hayreh was awarded the degree of Doctor of Science (Medicine) by the University of London in 1987. This degree was awarded for his published research work which was judged as "original" and "of high standard such as would give a candidate an authoritative standing in Ophthalmology and in his particular field of research (Ocular Circulation in Health and Disease; Optic Nerve Disorders)." The degree also honored him for his "seminal publications which have led to extensions or developments by others." In 1999, he assumed emeritus status at Iowa and devoted himself full-time to his research.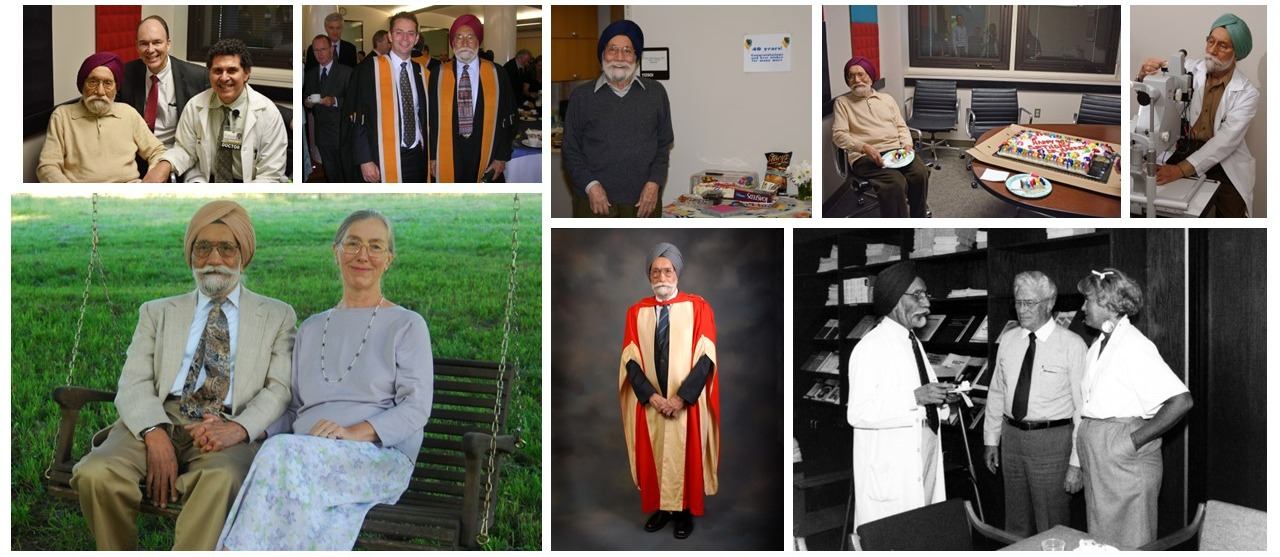 NOTICE: The University of Iowa Center for Advancement is an operational name for the State University of Iowa Foundation, an independent, Iowa nonprofit corporation organized as a 501(c)(3) tax-exempt, publicly supported charitable entity working to advance the University of Iowa. Please review its full disclosure statement.

Privacy Policy
No updates have been added yet.
---
---
Advocates
Become an Advocate and be recognized for your impact!
---
Share with your Network
Share the campaign to track the number of clicks, gifts and dollars you generate (Note: If you share without signing up or logging in, your impact will be counted as Community Advocate)
Inspire your Friends & Peers
Encourage others to give with a Matching Gift or Challenge.
Tell your Story
Create a Personal Plea video encouraging others to join you in supporting the campaign.
---