About
Jennie Lorenzen is one of our cross-country coaches, and she lost her father to ALS. The following are Jennie's words describing his battle with ALS.

In 1983, my dad, Paul Klockner, was diagnosed with ALS at the young age of 33. This was quite a shock for him and my mom. He was an active dad of three young girls, ages 4, 6, and 8. My dad enjoyed hunting, fishing, and watching sports, especially the Iowa Hawkeyes and St. Louis Cardinals. He had to go through many obstacles due to the disease.

First, he slowly lost all muscle control. In the end, he didn't even have enough muscle to blink his eyes. He was completely reliant on a wheelchair and had a respirator that assisted in his breathing. Also, he eventually lost the ability to swallow, so he had to be fed through a tube connected to his stomach. He also lost his ability to speak and had to solely rely on people to read his lips to communicate.

He fought through many challenges, but still went to every single one of the activities my sisters and I were involved in. He tried his best to live a quality life despite these challenges. With the love and support of my mom and our family, he fought hard against ALS for 12 years. On May 23rd, 1995, he sadly lost his battle with ALS.

It is our mission to try and raise $5,000 for the University of Iowa Hospitals and Clinics to help continue research to fight this incurable disease.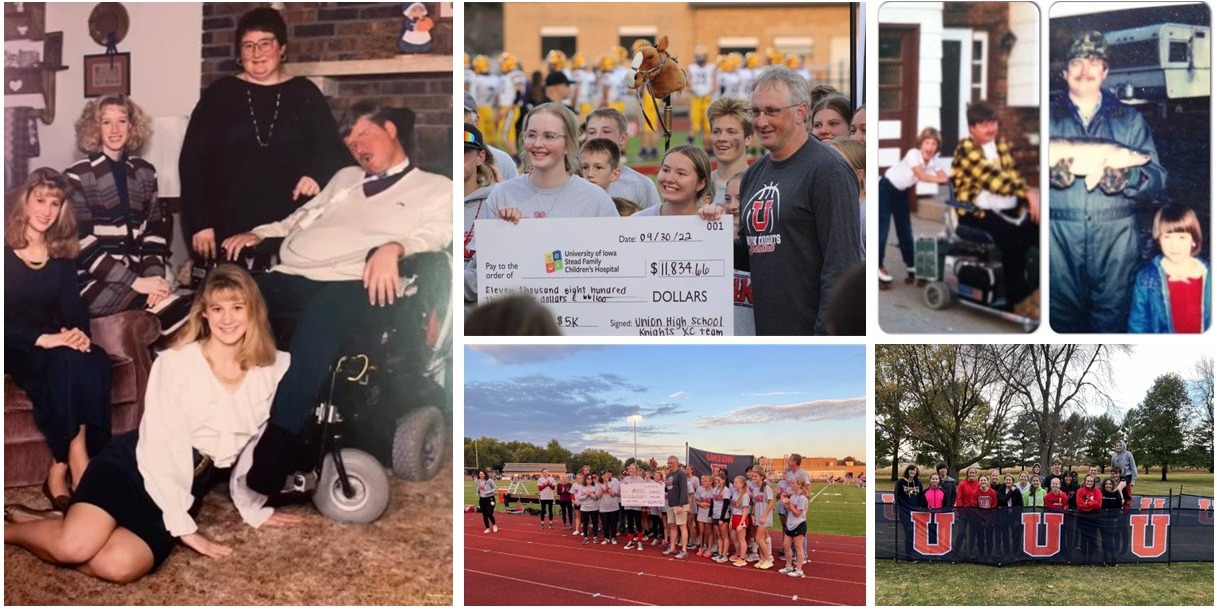 NOTICE: The University of Iowa Center for Advancement is an operational name for the State University of Iowa Foundation, an independent, Iowa nonprofit corporation organized as a 501(c)(3) tax-exempt, publicly supported charitable entity working to advance the University of Iowa. Please review its full disclosure statement.


Privacy Policy
No updates for this campaign.
---
Most Recent Donors
Matt and Jennifer Brustkern
NANCY C AND BRICE ANTONJENSEN
View All Donors
---
---