About
Conceived, curated, and collected by Willard "Sandy" Boyd, Law Professor and past University of Iowa President, the Boyd Presidential Collection is an eclectic look at the U.S. presidency housed at the University of Iowa Law Library. Though the focus is on works by and about United States presidents, there is material on presidential candidates, first ladies, election analysis, campaign speeches, and more. Presidential artifacts and ephemera such as games, bookends, and buttons round out the collection. The Law Library plans to continue growing this collection in Sandy's spirit.
A great lover of libraries, Sandy had a long relationship with the Law Library. He donated not only the Presidential Collection, but many books authored by alums and about the history of the Law School. The University of Iowa community is invited to visit the Law Library, located in the Boyd Law Building, to see an exhibit celebrating Sandy and his impact on the Law Library and its collection.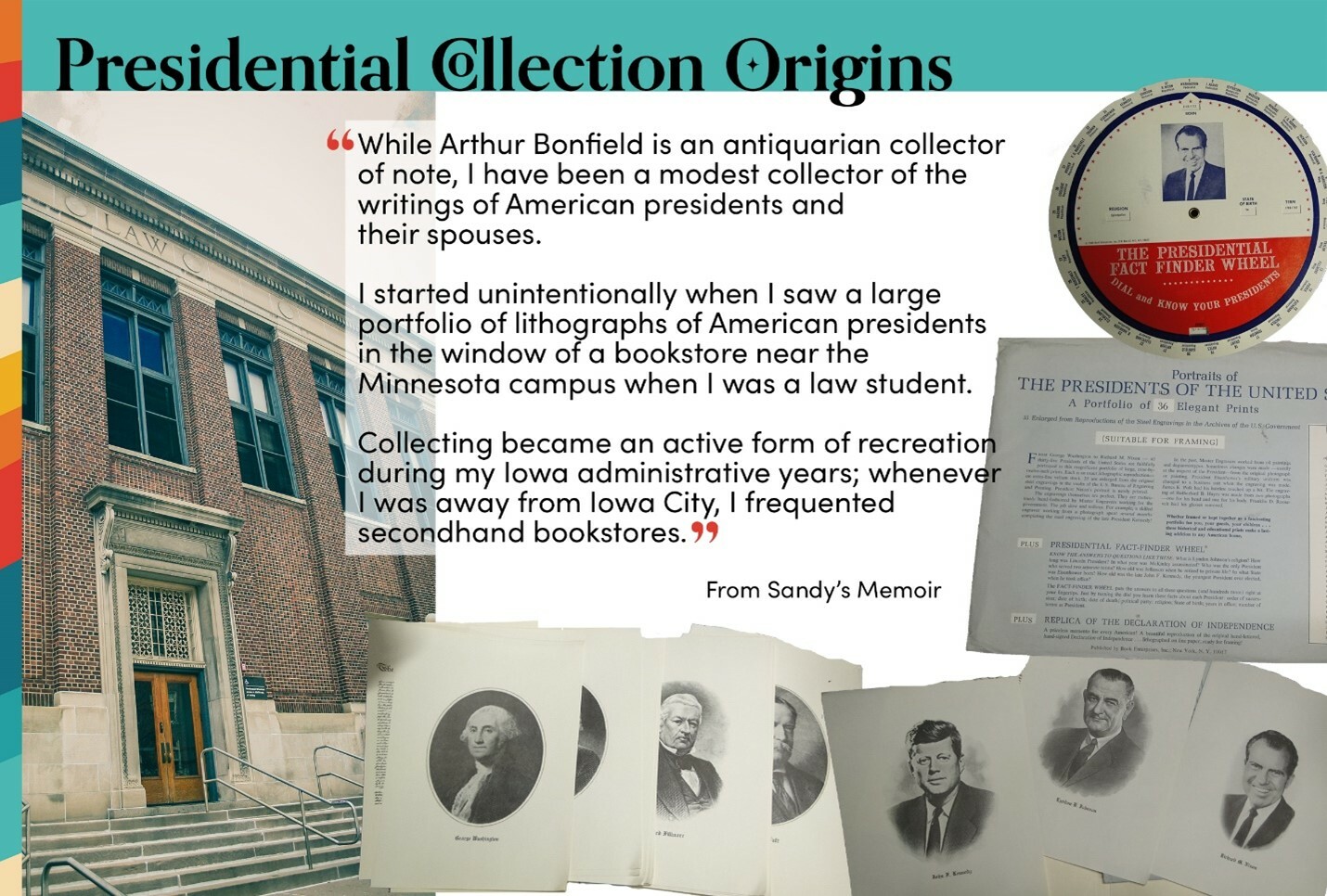 NOTICE: The University of Iowa Center for Advancement is an operational name for the State University of Iowa Foundation, an independent, Iowa nonprofit corporation organized as a 501(c)(3) tax-exempt, publicly supported charitable entity working to advance the University of Iowa. Please review its full disclosure statement.

No updates for this campaign.
---
Most Recent Donors
View All Donors
---
---