About
Beth Ball was started in honor of Bethany Huseman, who passed away on August 25, 2018 after a hard fought 3-year battle with angiosarcoma. She was 36. Following her passing an impromptu golf outing to celebrate and reminisce about Bethany turned into this now annual event.

Bethany loved her family, golfing, and football. She graduated from Spirit Lake High School in 2000 and lived most of her life in the Iowa Great Lakes area. She had a great smile, made friends easily and had a positive impact on the many lives she touched. She enjoyed life and was loved by everyone around her.

Bethany was a bank branch manager in Milford, a board member at her church, and involved with the Okoboji Chamber of Commerce. Bethany was also an active member of the Dickinson County Relay for Life and enjoyed helping plan their annual relay event.

As a result of her illness and her association with the American Cancer Society through the Relay for Life, in 2022 we have partnered with University of Iowa Holden Comprehensive Cancer Center ("UI HCCC") to help raise money for their Sarcoma research group. This partnership includes the endorsement and support of the University, with an annual and 5-year minimum commitment for funds from the event. Bethany would be proud of this endeavor because cancer research was near and dear to her heart.

The annual Beth Ball Golf Tourney is held at the beautiful 18-hole Emerald Hills Golf Club in Okoboji, IA located at 808 Highway 71 South, Arnolds Park, IA 51331. The event is a 4-person best shot format. The entry fee of includes your cart, green fees as well as participation gifts, lunch, course prizes, and lots of fun. The event features a $10,000 hole-in-one contest, a putting contest. and a silent auction with many great items.

The 2023 event will be held August 26th with a 1:00 tee time. For more information about Bethany or this fun event please visit our website at BethBallGolf.com. Comments can be sent to bethballgolf@gmail.com.

The 2022 event was another big success! In 4 years, the event has grown year over year and to date raised over $85,000, netting over $35,000 in 2022. It takes a great deal of support to host an event like this. A BIG THANKS to everyone who has donated, participated in, or worked at the tournaments. And a very SPECIAL THANKS to our 2022 sponsors, were we had a record 23 Hole sponsors and added 2 new Event sponsors. And thank you to our many donors that have helped with all the great prizes for the event.

Note: ALL profits from this event go to Sarcoma Research at the Holden Comprehensive Cancer Center in honor of Bethany.

Photos from Beth Ball Memorial Golf Tourney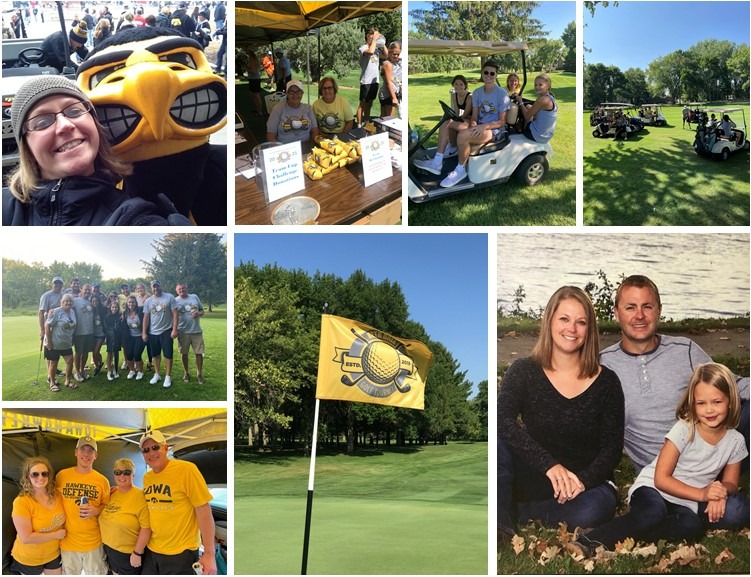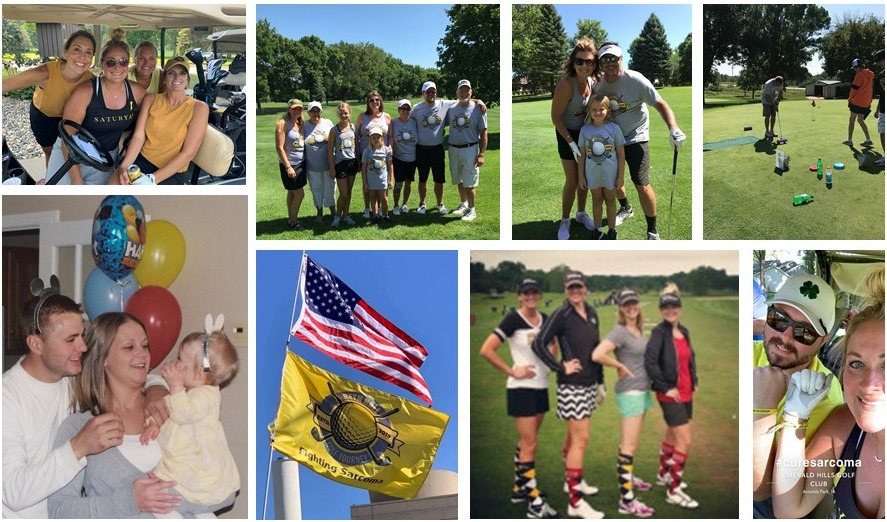 NOTICE: The University of Iowa Center for Advancement is an operational name for the State University of Iowa Foundation, an independent, Iowa nonprofit corporation organized as a 501(c)(3) tax-exempt, publicly supported charitable entity working to advance the University of Iowa. Please review its full disclosure statement.

Privacy Policy
No updates have been added yet.
---
---
Advocates
Become an Advocate and be recognized for your impact!
---
Share with your Network
Share the campaign to track the number of clicks, gifts and dollars you generate (Note: If you share without signing up or logging in, your impact will be counted as Community Advocate)
Inspire your Friends & Peers
Encourage others to give with a Matching Gift or Challenge.
Tell your Story
Create a Personal Plea video encouraging others to join you in supporting the campaign.
---